International Secretary, Executive Council
CANADA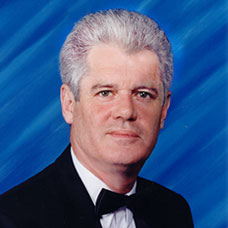 Mr. Forde is a senior member WAMSB International's Advisory Council and a member of the WAMSB Judges Bureau. He is an active instrumentalist, clinician, conductor and adjudicator at international band competitions. He holds the position of Production Coordinator for the annual Royal Nova Scotia International Tattoo in Halifax where he works with marching bands from around the world.
Previous positions include Managing Director of the Canadian Band Association's National Youth Band of Canada, President of the Canadian and Nova Scotia Band Associations, and Vice-Chair of MusicFest Canada.
He is a graduate of the Canadian Forces School of Music. Postings include the HMCS Stadacona band in Halifax as the band's Drum Major. He subsequently became the band's Director of Music and Commanding Officer. During his military music career he travelled and performed extensively throughout Canada, the United States, the United Kingdom, Western Europe, Russia and the Caribbean.
Jim was awarded Maritime Command's Certificate of Achievement and appointed as a training officer at the Canadian Forces School of Music. For his work in relocating the School of Music to Borden, Ontario, he was awarded the Canadian Forces Training System Commendation. He returned to Halifax as a reserve officer where he acted as a Maritime Forces Atlantic's Senior Staff Officer with his appointment to The Royal Nova Scotia International Tattoo.