Join a Band! See the World!
---
UPCOMING CHAMPIONSHIP EVENTS
         2019 WAMSB World Championships    
             Calgary, Alberta CANADA
              July 4-8, 2019
              NEW – Results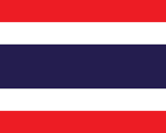 2020 WAMSB World Championships    
    Bangkok, Thailand
              July 29-August 2,  2020
The World Association of Marching Show Bands (WAMSB) is an international band association dedicated to promoting global communication and interaction between marching show bands.
The Association aims to encourage active participation in marching show bands universally, to strengthen the movement internationally, and to stimulate the staging of world-class band events.
Membership is open to Directors of marching show bands whose bands participate in or are interested in partaking in high-calibre events around the world.